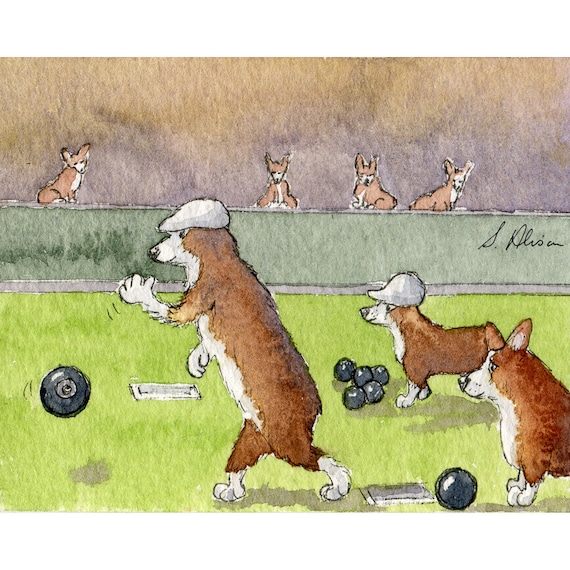 There's nothing quite like a serene
afternoon of bowls on the green.
Corgis slap on sunscreen,
and in their caps so white and clean,
harmony of soul in between
rolling bowls in that familiar routine.
This is no place for shows of spleen…
…except for when some misguided pup runs off with the *kitty!
*Imagine my delight on discovering that the smaller ball is known as a 'kitty'!
Sign up to receive news of my books in the comfort of your own inbox.
If you'd like the (infrequent) mailing with news of my books just go to the bottom of any page on my website -
click here for my website
- or just send me your email address and I can add you.